Academic Seminar "40 years of HIV/AIDS research and response: my story at ITM"
30/06/2022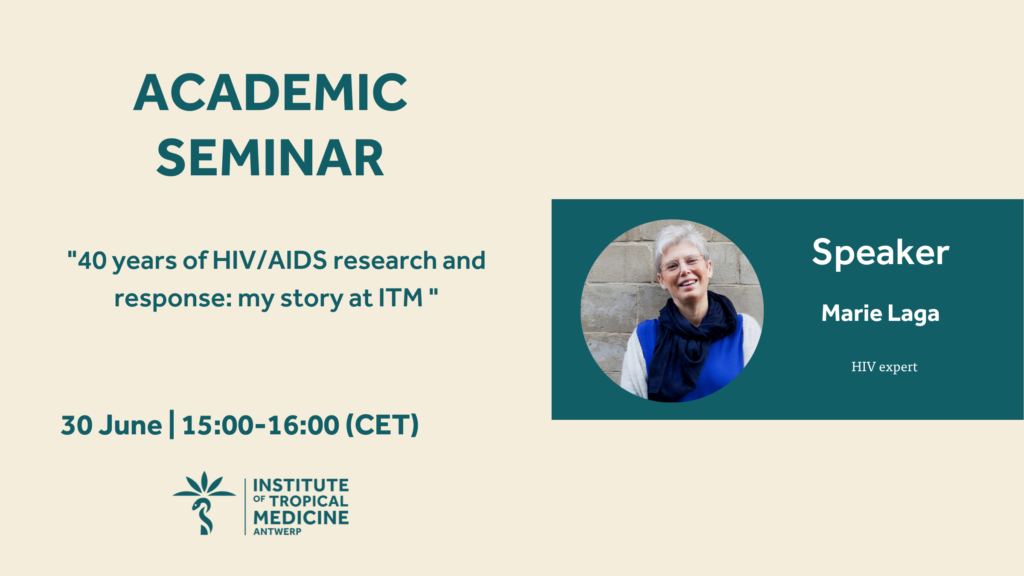 30 June | 15:00 – 16:00 (Brussels time)
In 1981 the first cases of a new killer disease were reported in the scientific press. It was the start of a new pandemic caused by the HIV virus. ITM has been at the forefront of research on many aspects of the virus, the disease and the epidemic, both globally and in Belgium. Professor Marie Laga, a pioneering AIDS researcher for over four decades, will share her experiences in HIV research and policy change and reflect on past and future.
SPEAKERS
Marie Laga is recognised as a leading expert in HIV, advocate of HIV prevention worldwide. She joined ITM in 1984 to work on sexually transmitted infections and HIV. First in Kenya and in the DRC and later in Côte d'Ivoire. Marie and her team contributed significantly to HIV prevention science in the areas of sexual transmission and its co-factors, prevention programmes for vulnerable groups, evaluation of female controlled methods and linkages of sexual and reproductive health.

Marie will retire in August 2022 and on this occasion she looks back on her career as HIV-researcher.