ITM Alumni webinar #3: "Investigating rodents and environmental samples as possible sources of Leptospira infections in the Mnisi communal area, Bushbuckridge, South Africa"
12/10/2023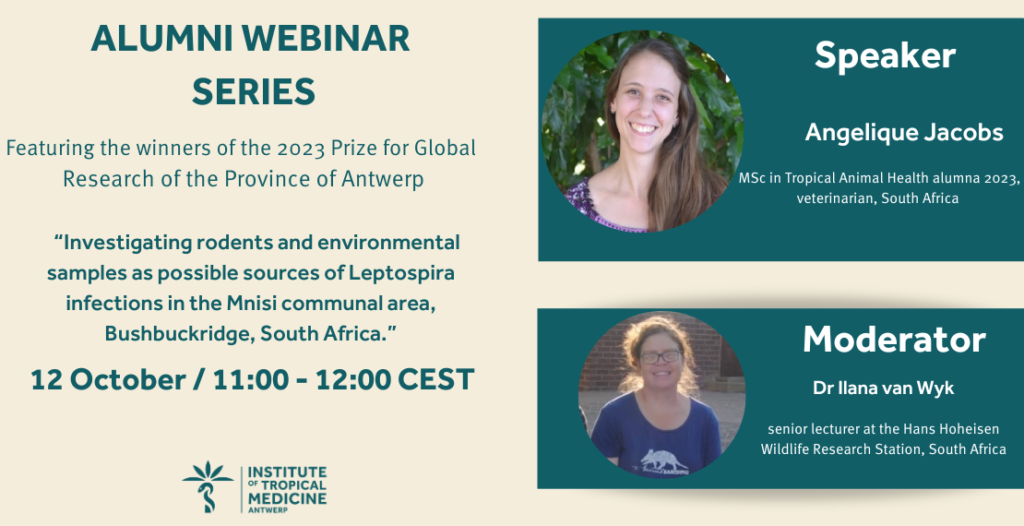 ITM alumni webinar series featuring the winners Prize for Global Research 2023 of the Province of Antwerp
ITM alumni webinar #3: "Investigating rodents and environmental samples as possible sources of Leptospira infections in the Mnisi communal area, Bushbuckridge, South Africa"
This new series of ITM alumni webinars features the four ITM winners of the Prize for Global Research 2023. The Prize for Global Research is awarded yearly by the Province of Antwerp to research projects of 'master-after-master'-students of ITM and other Higher Education Institutes. Development relevance, quality and originality of the master theses are key in the selection. Through this award, the Province of Antwerp wants to stimulate global research.
In webinar #3, MSTAH-alumna and laureate Angelique Jacobs (South Africa) will share insights from her master thesis, entitled "Investigating rodents and environmental samples as possible sources of Leptospira infections in the Mnisi communal area, Bushbuckridge, South Africa".
Leptospirosis is an important bacterial infection of both animals and humans, largely neglected worldwide. The aim of Angelique's study was to investigate rodents as a potential source of zoonotic Leptospira infection within the Mnisi community where a previous outbreak of human leptospirosis had occurred in 2018. The Mnisi community is a rural community, situated at the wildlife-livestock-human interface within the Mpumalanga province of South Africa.
This project was the first of its kind for the study of leptospirosis in the Mnisi Community and forms part of the very limited information that is available on leptospirosis within South Africa.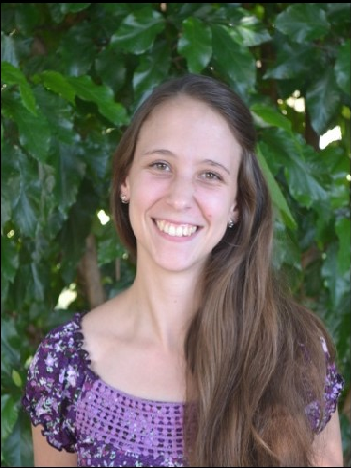 Angelique will present the main findings and outcomes of her thesis. The Q&A-session, moderated by Dr Ilana van Wyk, her thesis supervisor, will enable to answer questions from the audience and to share experiences from other contexts.
SPEAKER:
Angelique Jacobs, MSTAH-alumna 2023, veterinarian, South Africa
MODERATOR:
Dr Ilana van Wyk, senior lecturer at the Hans Hoheisen Wildlife Research Station, South Africa
Thank you for sharing this information within your networks!