Be-cause health @ECTMIH
12/10/2017

From 16 to 20 October, Be-cause health will be present at ECTMIH. Click here for more information.
Be-cause health organises some sessions in cooperation with other organisations and institutes. You will be able to get a brochure with an overview at the conference. See flyer.
Be-cause health gives you the opportunity to have a meet & greet with some invited key people at its booth. See floorplan ECTMIH.
Prof Dinky (Naomi) Levitt, MBChB, MD and FCP(SA), Clinical Endocrinologist/Diabetologist at Cape Town University and chairperson of the Chronic Diseases in Africa Initiative – Wednesday 18 October, 12:30 am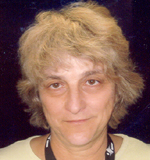 She is professor and Head of Division of Diabetic Medicine and Endocrinology in the Department of Medicine at Groote Schuur Hospital and University of Cape Town. She is a Clinical Endocrinologist/Diabetologist integrally involved in the development of guidelines for people with diabetes nationally, regionally and internationally over the past decade. Areas of research include the burden of diabetes, health services research for chronic diseases particularly diabetes, metabolic consequences of antiretroviral therapy and pathogenesis of obesity. She is chair of the Chronic Diseases Initiative for Africa (CDIA)
Prof. Meri Koivusalo of the National Institute for Health & Welfare, Helsinki, Finland – Wednesday 18 October, 3:00 pm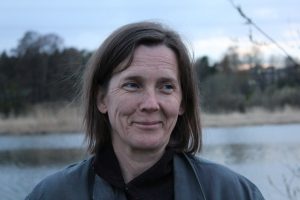 Meri Koivusalo has a background in medicine, epidemiology and international health policy research and cooperation. She is a senior researcher in the National Institute for Health and Welfare in Helsinki and has worked on pharmaceutical policies, innovation, health and trade issues at national, European and global context. She served as an expert for the WHO IGWG process and in the WHO Consultative Expert Working Group on Research and Development: Financing and Coordination (CEWG).
Kim Thida, young researcher on mental health, Cambodia – Thursday 19 October, 12:30 am
Kim Thida is now doing her Master in Gender and Development Studies at AIT, Thailand. She obtained a Bachelor degree in Psychology in Cambodia and a Master degree in Family Psychology at Miriam College, Philippines.
In 2011, she worked as project manager at Transcultural Psychosocial Organisation (TPO) in a project entitled "Promoting Gender Equality and Improving Access to Justice for Female Survivors and Victims of Gender-Based Violence (GBV) under the Khmer Rouge" granted by United Trust Fund to End Violence against Women.
In 2015, she worked as a GIZ local expert for the Master programme at Royal University of Phnom Penh (RUPP) at the Psychology Department. As independent researcher, she conducted several research studies on mental health and gender-based violence under the Khmer Rouge regime.
Working groups plan an informal exchange on their topic: on Digital Health with Frank Verbeke, VUB (Tuesday 17 October, 12:30 am) ; on Social Determinants of health with Julie Steendam, Third World Health Aid/TWHA (Wednesday 18 October, 3:00 pm); on Asset Management with Lieven D'Haese, Médecins sans Vacances – Doctors without Vacation (Friday 20 October, 10:00 am).
Members will be present @ our booth to exchange with you, i.e. medical students in Global Health, BeMSA (Tuesday 17 October, 3:00 pm).