Spotlight on health and rights of adolescent girls
19/06/2018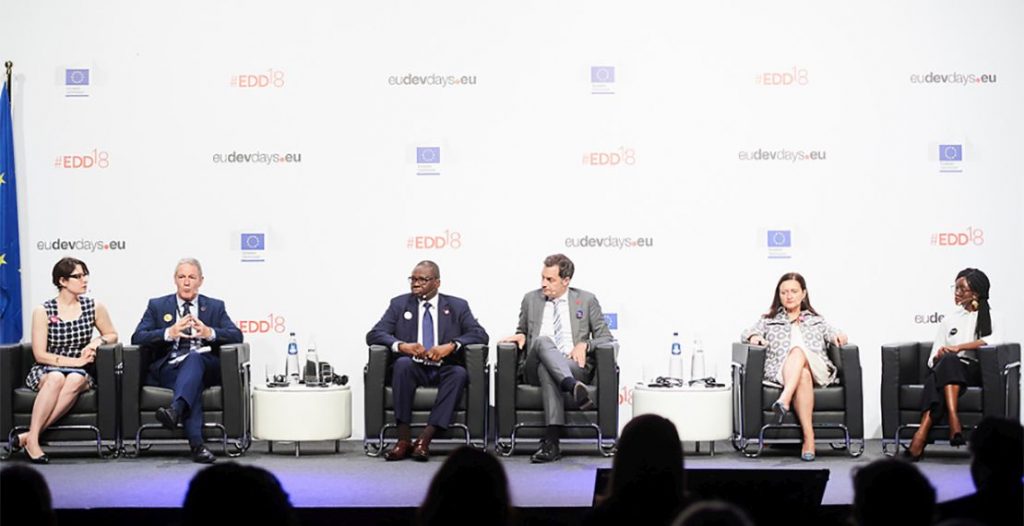 The sexual and reproductive health and rights of adolescent girls took centre stage at the 2018 European Development Days (EDD), writes Be-cause health coordinator Tim Roosen.
"Simply speaking about family planning is still stigmatised and many girls will have at least two unsafe abortions in their lifetime," said Young EDD leader Archane Phonsina who opened the debate about adolescents' access to Sexual and Reproductive Health and Rights (SRHR).  European policy-makers, Ministers from Belgium and Burkina Faso, as well as international experts looked at what Europe can do to help confront the challenges in developing countries when seeking SRHR for all, with a specific focus on adolescent girls.
The panel co-organised by Be-cause health and the Belgian Development Cooperation looked at funding needed for adolescent health and welcomed the efforts made – via EU and Member States programmes, via SheDecides and other movements fundraising for SRHR.  The financial barrier was also acknowledged as Minister of Health Nicolas Meda announced at the panel a free family planning service in Burkina Faso.
Above all, activists such as Phonsina are to be given the 'space' to speak to girls and families facing challenging choices when it comes to teenage pregnancies that threaten the life and future of these girls.  As stated by the European Commission's Marjeta Jager, "Young girls and boys should be included in the decision making process to make sure these issues are set as priorities in future policies."
Civil society organisations should work together with the governments to lift the stigma. Ministries of health and supporting international organisations must do more to include and prioritise youth in their policies and services. Ian Askew of the WHO noted "It is (…) about socio-political will to make sure (youth) services can be available." According to Belgian Minister of Development Alexander De Croo "It's not only about funding and rights, it is also about supplies. The demand is there: if we provide it, it will be used."
Replay the debate, or read more about the high level panel.