Which health cooperation projects are funded by Belgium, and where?
14/02/2019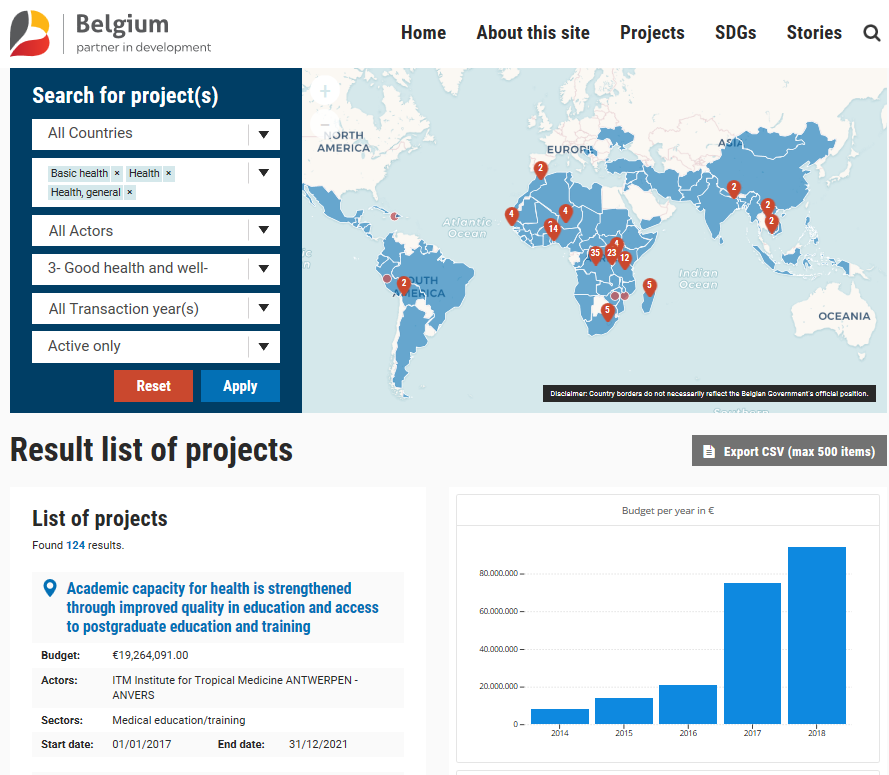 Which projects does Belgium finance, and where? This is only one of the many questions to which openaid.be has the answer.

The new data portal is the capstone of Belgium's efforts to make its development policy more transparent.
Find out which Belgian health cooperation projects exist by searching by map or by criteria.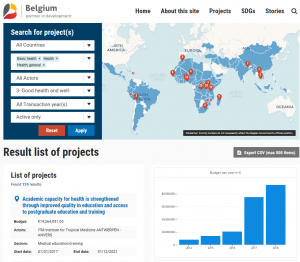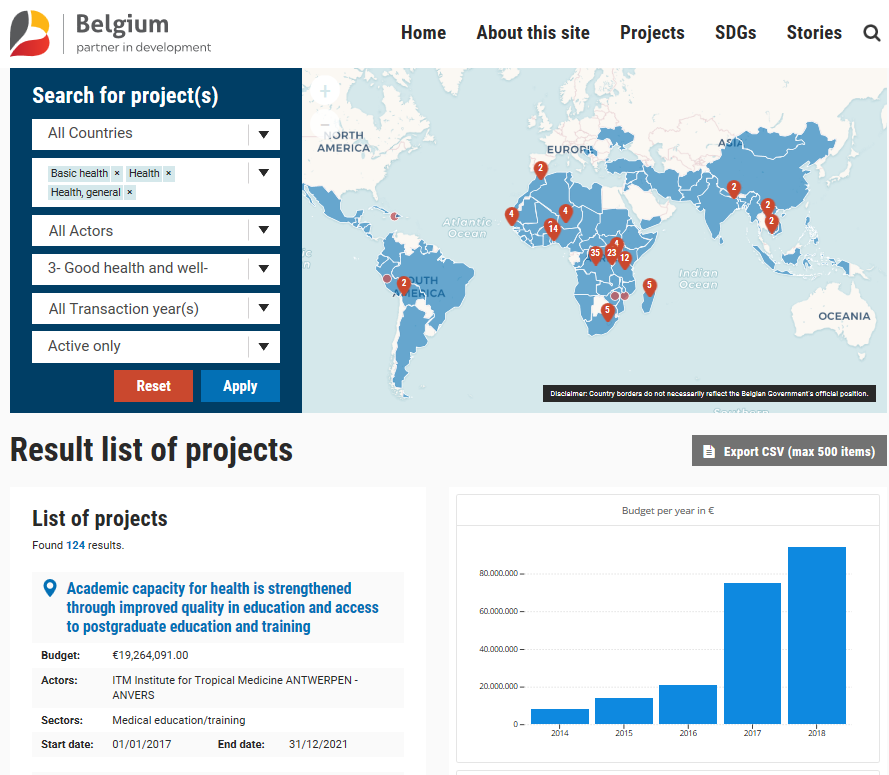 Stories and Projects
The new data portal openaid.be offers an overview of all projects, programmes and organisations that have received support from the Directorate General Development Cooperation since 2014.
Furthermore several stories can be discovered on openaid.be that show a good picture of Belgium's development activities: ranging from combatting early school leaving in Niger to the deployment of engine ambulances to save lives in Congo.
Communiqué de presse : La protection sociale en santé accessible aux pays à faible revenu
Niamey, le 10 mai 2022 - Tous les pays du monde se trouvent confrontés au défi majeur de protéger leurs populations contre les maladies. Mais comment organiser cette protection sociale ? Par où commencer ?

Our planet, our health: Reimagine our economy, society, health.
World Health Day 2022