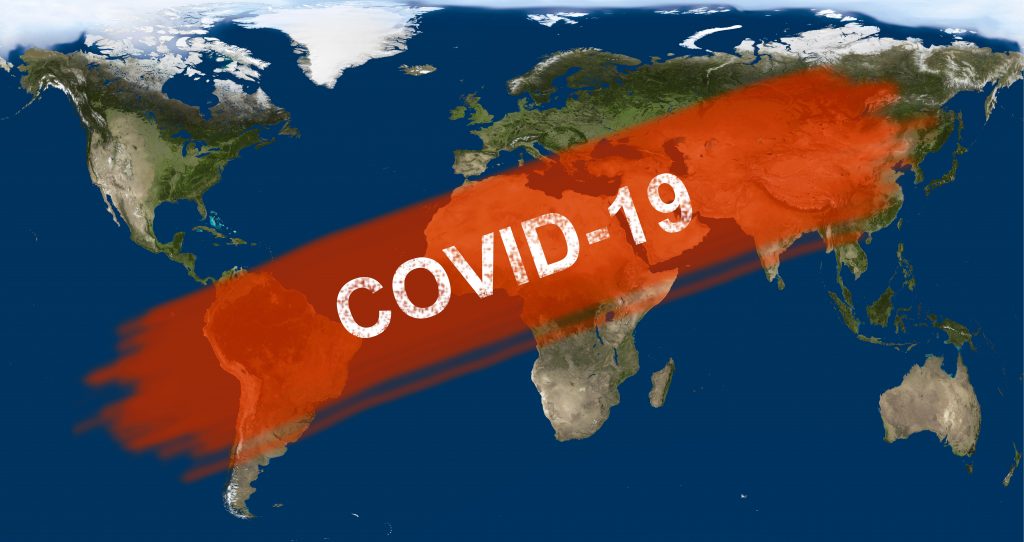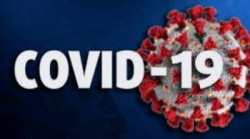 ---
Results of the Be-cause health survey on Covid activities by Belgian actors in the early phase of the COVID pandemic (04-06/2019)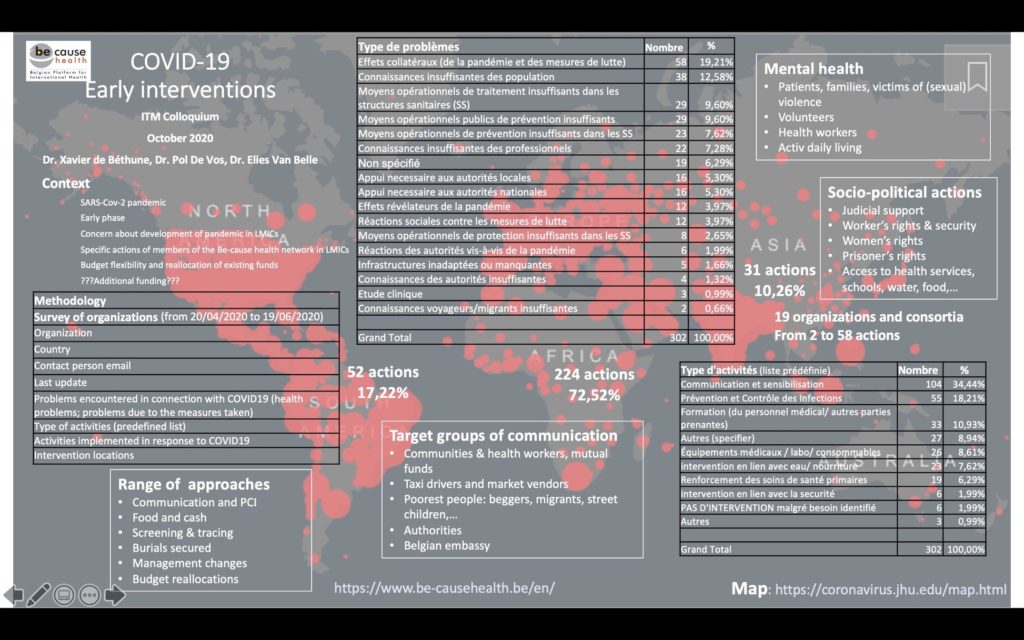 ---
Important!
---
Follow the situation of the pandemic
---
Vaccination
---
Disease and treatment information
---
Follow-up of therapeutic possibilities
---
General information
---
COVID-19 in Africa
---
Health Systems Organisation
---
Mental Health
---
SRHR and COVID-19: A series of surveys led by ITM
The ITM Sexual and Reproductive Health Group has been at the forefront of COVID-19 research as a lead of a large consortium of partner organisations on research aiming to understand the impact of COVID-19 on the provision of essential maternal and newborn care globally. We are running a global online survey of maternal and newborn health professionals, aiming to understand how health professionals and health facilities prepare and respond to COVID-19 in regard to the care provided to women and their babies during antenatal, intrapartum and postnatal care. This is a repeat cross-sectional study with an embedded longitudinal cohort. Round 3 is currently ongoing: submit your responses to the COVID-19 Maternity Survey – Round 3. You are invited to participate whether you took part in previous rounds or not. The questionnaire is available in English, French, Dutch, Arabic, Spanish, Portuguese, Russian, Italian, German, Kiswahili and Slovak.