Health and Climate Justice: Transformative Cooperation and healthcare practice
17/06/2021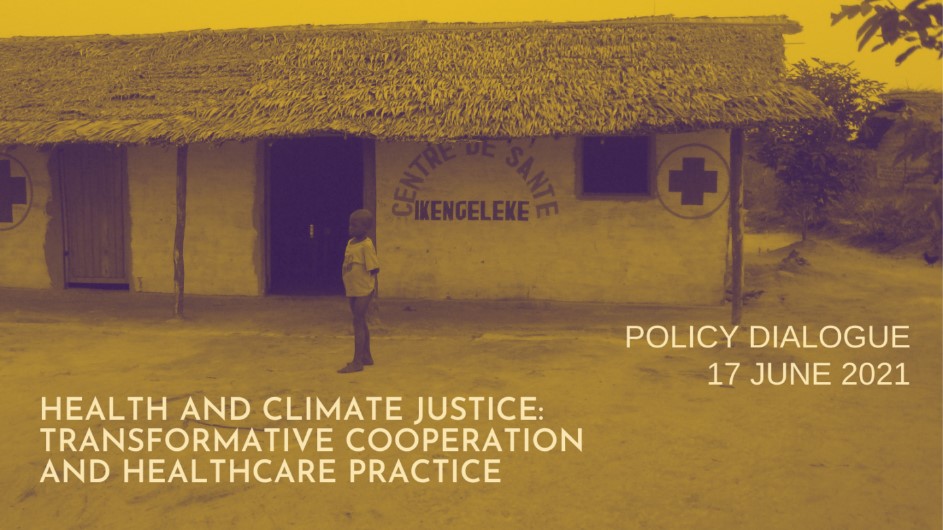 Health cooperation and global health governance – challenging times and time for transformative policies
The Medicus Mundi International Network (MMI) is organizing a series of policy dialogues that is scheduled after this year's World Health Assembly and in the week of the annual assembly of the Medicus Mundi International Network (MMI). They feature, together with invited co-hosts and partners, four policy fields in which MMI is particularly engaged, in view of looking out for transformative policies.
Be-cause health is co-organizing the Policy Dialogue:
Health and Climate Justice: Transformative Cooperation and healthcare practice
on 17 June from 14 to 16h, CEST.
Magalie Schotte, the Be-cause health coordinator, will moderate this session. And Dr. Jean Talens of the Climate Change Network for Community-Based Initiatives (CCNCI), partner of Viva Salud (BCH member) will give a presentation. 
This session of the MMI policy dialogues 2021 will provide examples how international health organisations and health professionals can mitigate and adapt to the impact of climate change. Besides, it wants to provide a platform for debate and action on how health professionals and organisations can contribute to a transformative coalition that challenges the drivers and powers behind the current climate and health crises. What is the role and potential of a health and climate coalition in transforming society towards ecological and economic justice?