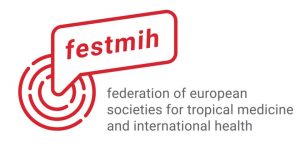 29/08
2023
Who we are
Be-cause health is an informal and pluralistic platform and is open to institutional and individual members. Be-cause health connects members from the following categories:
Belgian academic institutes, services, schools for public health;
Belgian medical (and related) development organisations, NGOs and study bureaus;
government services involved in medical development cooperation and international healthcare;
partner organisations from the Global South;
organisations and associations for whom development cooperation is not necessarily a priority, but whose mandates overlap with international healthcare.
An important aspect is that individuals, involved in international healthcare and active in a Belgian context, can also be a part of this platform. This includes employees of Belgian organisations and institutes, development workers, management of partner organisations, alumni, individuals active in international organisations, immigrants involved in development cooperation, experts, etc. in brief anyone directly or indirectly involved in international health issues. Be-cause health has no funding possibilities outside its own activities. Requests for funding are discouraged and will be replied to negatively. We advise you to look for
donor organisations
to apply for funding.
In numbers
49
member organisations
600
members & friends
50K
assets
6
active working groups