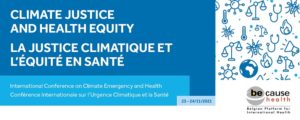 09/11
2021
23 & 24 November: Climate Justice and Health Equity
International Conference on Climate Emergency and Health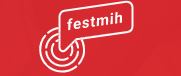 27/10
2021
Support the climate call
The Global Health Community at ECTMIH-2021 support Climate Call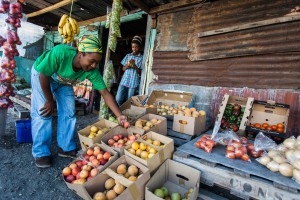 19/10
2021
Working Group Determinants of International Health (WG DIH) – "Decolonising global health"
WG DIH is looking for new members. Interested? Contact the coordinator.

Wie zijn we
Be-cause health is een informeel en pluralistisch platform, dat openstaat voor institutionele en individuele leden, actief en geïnteresseerd in de Belgische ontwikkelingssamenwerking op het vlak van internationale gezondheid en gezondheidszorg:
Belgische academische instellingen, diensten, scholen voor volksgezondheid.
Belgische medische (en verwante) ontwikkelingsorganisaties, ngo's en studiebureaus.
Overheidsdiensten betrokken bij medische ontwikkelingssamenwerking en internationale gezondheidszorg.
Organisaties en verenigingen die ontwikkelingssamenwerking niet als hoofddoel hebben, maar waarvan het mandaat raakvlakken heeft met internationale gezondheidszorg.
Partnerorganisaties in het Zuiden.
Een belangrijk aspect is dat ook individuele personen deel kunnen uitmaken van het platform: medewerkers van Belgische organisaties en instellingen, coöperanten, kaders van partnerorganisaties, alumni, personen werkzaam bij internationale organisaties, migranten actief in ontwikkelingssamenwerking, deskundigen, ... Kortom, iedereen die rechtstreeks of onrechtstreeks betrokken is bij de internationale gezondheidsproblematiek. Be-cause health bereikt ongeveer 400 personen verbonden aan een 50-tal organisaties en instellingen.
In cijfers
49
lidorganisaties
600
leden & vrienden
50K
activa
6
actieve werkgroepen