Digital report Conference Climate Justice and Health Equity now available
09/04/2022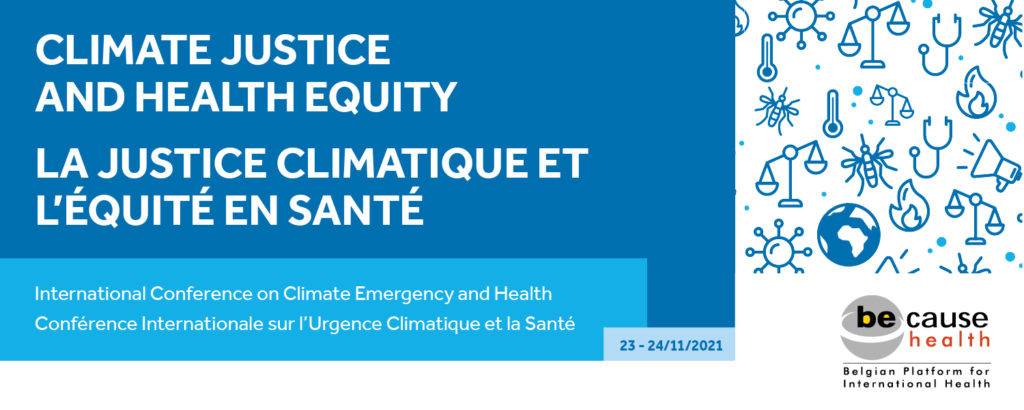 Our 2021 international conference on Climate Justice and Health Equity is now documented through a digital report. The report is a kind of "mini-website" and contains all the footage, background and analysis presented during the conference.
---
Speakers from different continents, and from different perspectives and backgrounds discussed how we can approach the climate and health crisis in a just manner. The report is an ideal resource on the topic of climate justice linked to health equity and can be used for teaching or research purposes. -> https://bchmatters15.be-causehealth.be/
Press update: Accessible Social Health Protection in Low-Income Countries
Niamey, 10 May 2022 - Every country in the world faces the challenge of protecting its population. But how to set up social protection? Where to start?

Our planet, our health: Reimagine our economy, society, health.
World Health Day 2022