Follow-up on the international Conference on Climate Justice and Health Equity
14/12/2021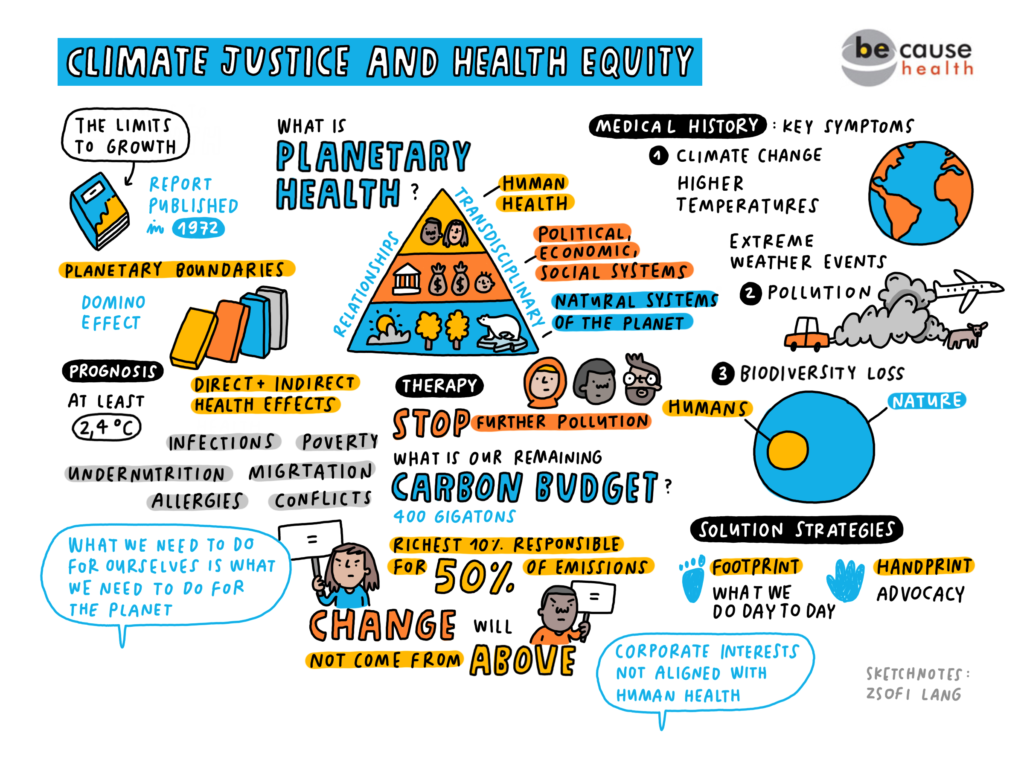 Working Group on Climate Justice and Health Equity
We are setting up a Be-cause health working group on Climate Justice and Health Equity to take forward the key outcomes of the conference and develop a range of activities that will focus on the climate emergency, transformation and how global health stakeholders could contribute to this.
If you would be interested to give some support in setting up, or being part of this working group, you can contact Magalie Schotte.
Presentations online
All available presentations and the conference sketch-notes are accessible on our website in English and in French.
Evaluation
For those who were present at the online conference and didn't fill out the evaluation at the end of the conference, we kindly ask you to still do so. Your opinion counts and can only help us in the future to improve. Go to the evaluation form to answer the questions.
Be-cause health matters n°15: digital report on the Conference
We will draft a digital report on the conference in which the recordings of the different sessions will be embedded. The report is expected in the first part of 2022.
Article in De Artsenkrant
The Flemish newspaper "De Artsenkrant" reached out to us when they received our press release. Remco van de Pas, member of the conference task force and senior research fellow at the ITM Unit of Health Policy, took the opportunity to write a brief opinion article (in Dutch).