MSF Access to health products survey
09/02/2021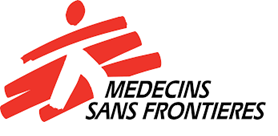 MSF is reviewing its approach to access to health products used for medical care. We received a link to a brief survey (it takes about 8 minutes and is available in English, Spanish and French – with Arabic and Portuguese versions in process).
---
Please take the survey and register for the in-depth questionnaire if you want to provide more extensive feedback.
---
Having access to adapted and affordable medical products is critical to meeting the health needs of the individuals and communities MSF assists. MSF is launching a multi-step consultation and analysis process to help redefine its approach to improving access to health products used for medical care. To start this process, MSF is conducting a preliminary survey to consult with a wide range of people, including MSF staff and Association members, patients' associations, civil society organisations, external health specialists, ministries of health, academia etc.
---
This survey is a first opportunity to help ensure that the review process for access to health products used for medical care takes account of a wide range of experiences and opinions. Further steps in this consultation process will include collecting feedback through a semi-structured questionnaire and in-depth interviews with MSF and external experts on the root causes of access to health products used for medical care.
---
If you would like to complete a more in-depth questionnaire focusing on the causal factors of access challenges, please email us at A2Msurvey@geneva.msf.org or add your name and email at the end of the survey.
---
Please help MSF by completing this brief survey by 20 February 2021 and by encouraging others to also complete it. You can access the survey here: https://www.surveymonkey.com/r/NSH5YBF
DES PRODUITS POUR LE COVID-19 DE QUALITÉ INFÉRIEURE OU FALSIFIÉS : UN RAPPORT EN FRANCAIS
Depuis le début de la pandémie, le Medicine Quality Research Group a identifié 845 articles pertinents sur les problèmes de qualité des produits médicaux pour la COVID-19.

23 & 24 November: Climate Justice and Health Equity
International conference on Climate Emergency and Health