New abortion law in Bolivia
03/10/2017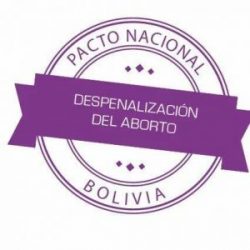 For over 20 years, Colectivo Rebeldía, an organisation with which the Be-cause health member organisation FOS cooperates, and other progressive organisations have been engaged in the right to abortion.
It is not a coincidence that the parliament took this step on this day. The 28th of September is the Global Day of Action for Access to Safe and Legal Abortion (article in Dutch).
Press update: Accessible Social Health Protection in Low-Income Countries
Niamey, 10 May 2022 - Every country in the world faces the challenge of protecting its population. But how to set up social protection? Where to start?

Our planet, our health: Reimagine our economy, society, health.
World Health Day 2022