New abortion law in Bolivia
03/10/2017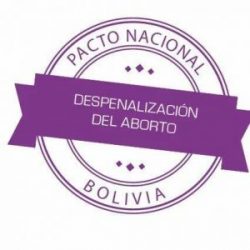 For over 20 years, Colectivo Rebeldía, an organisation with which the Be-cause health member organisation FOS cooperates, and other progressive organisations have been engaged in the right to abortion.
It is not a coincidence that the parliament took this step on this day. The 28th of September is the Global Day of Action for Access to Safe and Legal Abortion (article in Dutch).
Annual report 2020
From now on, the Be-cause healh annual report on the challenging year 2020 is available.