New abortion law in Bolivia
03/10/2017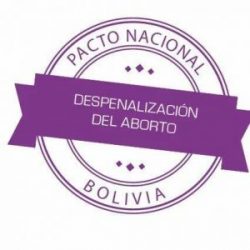 For over 20 years, Colectivo Rebeldía, an organisation with which the Be-cause health member organisation FOS cooperates, and other progressive organisations have been engaged in the right to abortion.
It is not a coincidence that the parliament took this step on this day. The 28th of September is the Global Day of Action for Access to Safe and Legal Abortion (article in Dutch).
DES PRODUITS POUR LE COVID-19 DE QUALITÉ INFÉRIEURE OU FALSIFIÉS : UN RAPPORT EN FRANCAIS
Depuis le début de la pandémie, le Medicine Quality Research Group a identifié 845 articles pertinents sur les problèmes de qualité des produits médicaux pour la COVID-19.

23 & 24 November: Climate Justice and Health Equity
International conference on Climate Emergency and Health

Support the climate call
The Global Health Community at ECTMIH-2021 support Climate Call