Report from the One Sustainable Health-Forum
28/08/2023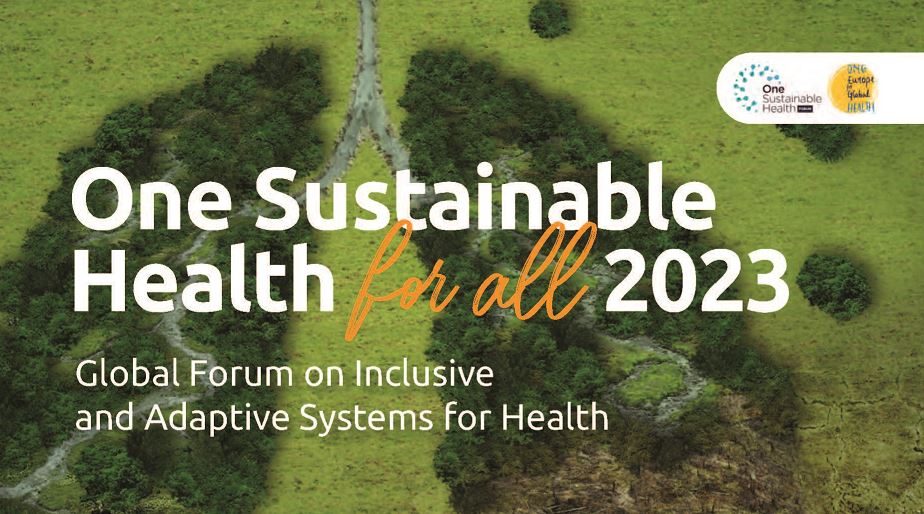 Davide Ziveri, Working group Planetary Health, 10 July 2023
Scientific research said clearly that the complex and serious climate and environmental crisis is reshaping or exacerbating health needs and it has a deep impact on the health systems to respond to such needs. Human health, animal health, and ecosystems are intertwined and effective prevention of zoonosis or other health emergencies requires integrated policies and actions.
To move forward with urgent climate and health action, the One Sustainable Health (OSH)-forum, hosted by the Bullukian Foundation, invited 300 people in presence (and 800 online) from 5 to 7 July 2023 in Lyon, France.
After one year and a half of meetings by the six international working groups and four events in Bangladesh, Brazil, Lebanon, and Senegal, experts convened this first forum to agree on the One Health & Planetary Health roadmap.
The location at the Musée de Confluences gave an immediate taste of the need for convergent and synergic actions breaking the silos among disciplines and sectors. Actually, the rich and intense programme saw famous research institutes (like, among others, the LSHTM) and journals (like Frontiers), discussing with governments (with the health minister of Lebanon and Senegal), UN (with, as a special guest, Vanessa Kerry, the WHO Special Envoy for Climate Change and Health), NGOs (like the inspiring Friendships), private sector voices (like, among others, AXA Climate) and donors (mainly, the AFD).
Such diverse speakers and audience discussed the importance of epidemiological data, the need for the health workforce capacity-building, and the need for flexible and long-term funds, and they listened to ongoing local initiatives (from upcycling plastic in Senegal to opening a Planetary Primary Health Care Centre in France) that are piloting the operationalization of the One Health & Planetary Health approaches.
Among many recommendations, ensuring dialogue and meaningful participation of local communities and promoting health equity have been stressed as pillars of emerging fields to leave no one behind.
From 6 to 7 July, in parallel, Amsterdam hosted the ARTIS European Planetary Health Congress while Budapest convened the Seventh Ministerial Conference on Environment and Health (5 -7 July), a health and climate momentum toward the World Health Summit in Berlin next October and the COP28 in Dubai in November at which climate-health issues will be discussed in depth for the first time.
The replay is available here: https://www.oshforall2023.com/en/