23 & 24 novembre : La Justice Climatique et l'Équité en Santé
09/11/2021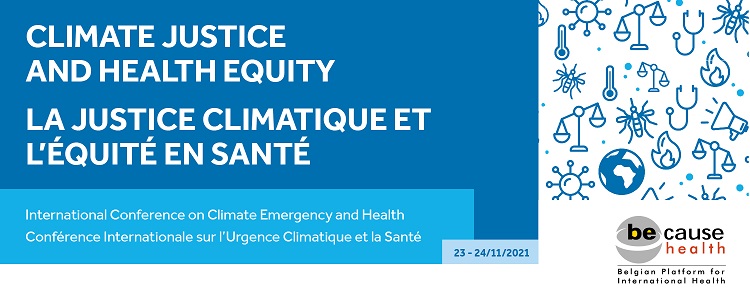 Vous savez sans doute que la situation du Covid-19 en Belgique s'est aggravée les dernières semaines. Après avoir bien considéré le contexte actuel, nous avons décidé de faire le switch de notre journée hybride vers une conférence complètement en ligne. Nous nous excusons pour cette information tardive.
Lisez plus sur la conférence ici.
23 & 24 novembre : La Justice Climatique et l'Équité en Santé
Conférence internationale sur l'Urgence Climatique et la Santé

Support the climate call
The Global Health Community at ECTMIH-2021 support Climate Call

Working Group Determinants of International Health (WG DIH) – "Decolonising global health"
WG DIH is looking for new members. Interested? Contact the coordinator.