23 & 24 November: Climate Justice and Health Equity
09/11/2021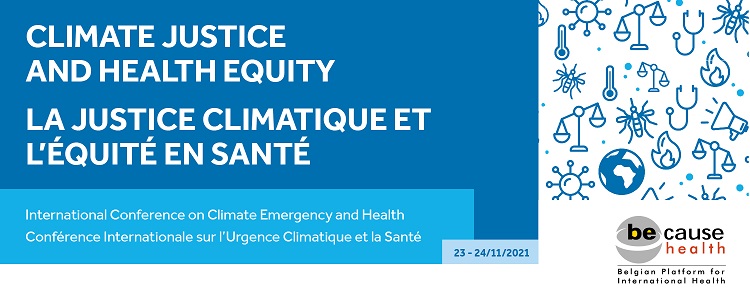 As you know, the last weeks and days the COVID-19 situation in Belgium is getting worse and worse. After well considering the current context, we have decided to switch the hybrid day of our conference to a complete online format. We apologize for this late notice.
Read more about the conference here.
Press update: Accessible Social Health Protection in Low-Income Countries
Niamey, 10 May 2022 - Every country in the world faces the challenge of protecting its population. But how to set up social protection? Where to start?

Our planet, our health: Reimagine our economy, society, health.
World Health Day 2022