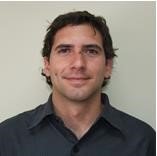 Guillermo Hegel
Municipal Health Director, Villa Nueva, Guatemala City
Currently Guillermo Hegel holds the position of health director of the municipality of Villa Nueva, Guatemala. He worked during the last five years to articulate 'health in all policies' and to improve the primary health care system in an urban setting through participatory processes. Between 2008-2013, He also worked at PAHO/WHO Guatemala, as an advisor for social health determinants and the healthy cities initiative, leading and contributing to several programs in Guatemala and Latin America. Guillermo began his career in public health in 2000, promoting small-scale projects at the community level with an environmental and intersectoral approach.
Since 2016 he holds a master's degree in Public Health from the Institute of Tropical Medicine (ITM) in Antwerp, Belgium, in addition to a previous master's degree in Development (2007) and a BA in Environmental Science (2003), both from University del Valle in Guatemala.
As of 2018 Guillermo Hegel is a member of Health Systems Global and part of the Emerging Voices for Global Health.