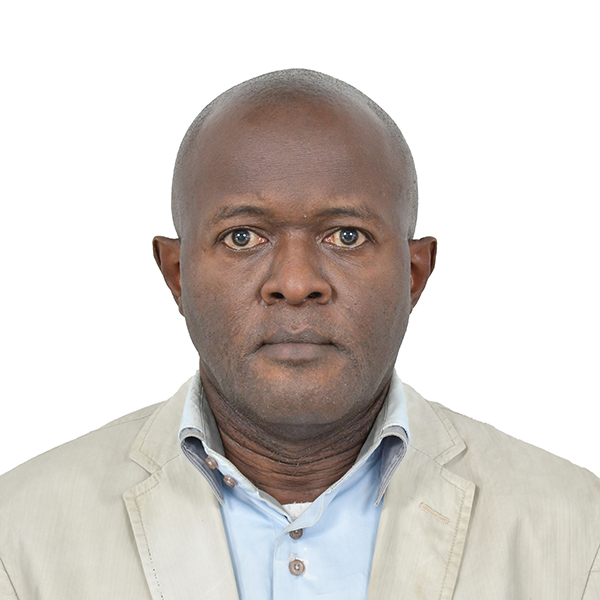 Serge Bigabwa
I am a Medical Doctor with master's in biomedical sciences and have achieved PhD level work with scientific paper in pharmacology of diabetes in mice at the School of medicine of Free University of Brussels with a background as a lecturer at school of medicine of the University of Kinshasa. I have more than 5 years of clinical lab management at Kinshasa Dream Center, conducting infectious diseases molecular analysis (HIV, TB, Sarcov-2) on a routine basis with monthly report to MoH and international partners.
Expert at The Africa – European Initiative (2021- ): This initiative started following the Covid-19 pandemic and comes from a growing group of primary health and screening related researchers and research groups from Africa and Europe and even more specifically DR Congo, Belgium, and Norway. The initial group consists of professors and scientists from Belgium University and Hospital networks (lead by ULB-cooperation), Norwegian Research and hospital network (lead by UiT and USN) and DR Congo hospital and research networks (Panzi hospital, Catholic university of Bukavu, Dreams laboratories, School of medicine at University of Kinshasa and the national health laboratory (INRB). The aim of the initiative is to first arrange a health conference in Belgium lead by Prof Dr Denis Mukwege (the 2018 Nobel Peace Prize winner) and his team of supporting scientists from Africa and Europe. The Plan is to pull together members from the International Severe Acute Respiratory and emerging Infection Consortium, members from different research groups in DR Congo, Belgium and Norway, members from European and African research groups, members or groups from different universities and hospitals that is fighting against future pandemics, epidemics, or real deadly disease. Representatives with excellent experience and knowledge in direct defense work will after the conference come together to prepare a global project plan and budget that will be brought in front of the European and African countries governments and different international funding agencies.
The intention is to follow up on the input from the Lancet Commission to create a national diagnostic and medical strategies, make tests, drugs, treatments, and vaccines available at all primary health centers and in the home, ensure national funding strategy, ensure that technology is accessible and sustainable for all and not least include regulatory quality organizations that ensure the best possible quality of national screening and control. It follows naturally that Industry 4.0 in Africa and Europe, with reduced risk funding agencies in African and Europe, follows and ensures the best possible national production and in-house production of what these continents may need to become technologically independent.