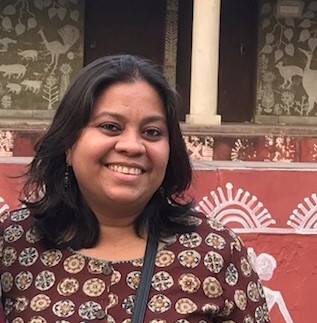 Sulakshana Nandi
People's Health Movement, India
Sulakshana Nandi is a leading public health researcher, trainer and practitioner. She is co-chair of People's Health Movement's (PHM) Global Steering Council and National Co-Convenor of PHM India. She is also the Chhattisgarh State Convenor of Public Health Resource Network (PHRN). Her work in the field of public health spans research, capacity strengthening, and advocacy on health equity and access, health systems, health financing, human resources for health, governance and accountability, public health policy and programmes, social and commercial determinants of health and global health governance, with a focus on gender and communities that are marginalised.
She holds a PhD in Public Health from the School of Public Health, University of the Western Cape (UWC), South Africa (2020) and Post Graduate degrees in Public Health (UWC, South Africa) and Social Work (Jamia Millia Islamia, New Delhi). She was awarded the 2022 Jakes Gerwel Award that honours graduates of the UWC School of Public Health, who have through their work made an impact on public health.
Dr. Nandi has more than two decades experience on health policy, research and implementation at provincial, national and global levels, aimed at building pro-poor and equitable health systems. Her focus has been on health inequalities. Her research agenda has evolved to a great extent through her work with community-based organisations and social movements. She has undertaken extensive research on how health systems could be improved and made more responsive and equitable in rural and 'remote' areas and towards vulnerable and marginalised communities. She works in the state of Chhattisgarh, supporting community-based organisations, particularly of indigenous communities, in their struggles for the right to food, health, land and gender equity.