Reproductive health supplies – recommendations on availability, quality and affordability
22/12/2017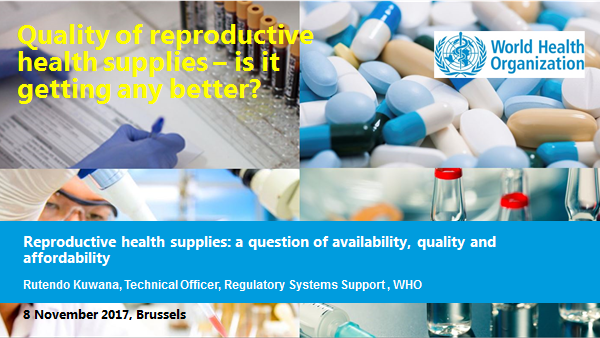 Seminar on access to quality medicines and supplies for sexual reproductive health and rights – SRHR
Co-organised by: Be-cause health Working group on Access to quality medicines together with Working group on Sexual and Reproductive Health & Rights
This seminar brought together researchers and practitioners who exchanged insights and share good practices with regards to ensuring access to a full range of affordable, quality reproductive health supplies in low- and middle-income countries: including a high level panel :
Notes of the seminar with insights and recommendations are now available
Read and watch a partly recording of the session here
23 & 24 November: Climate Justice and Health Equity
International conference on Climate Emergency and Health

Support the climate call
The Global Health Community at ECTMIH-2021 support Climate Call

Working Group Determinants of International Health (WG DIH) – "Decolonising global health"
WG DIH is looking for new members. Interested? Contact the coordinator.