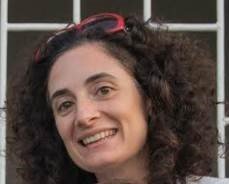 Pilar Martinez Sanchez
General Coordinator Médecins du Monde Belgium in DRC
Pilar Martinez Sanchez has been working with Médecins du Monde Belgium since 2012. She has a Master's degree in International Cooperation and Humanitarian Aid and two areas of expertise, one in international humanitarian law (legal protection of victims in armed conflicts) and another in community and social intervention. She began her academic career with a university degree in social work.
Since 2002, Pilar has accumulated extensive knowledge in the protection of children, women and men in vulnerable situations, such as survivors of gender-based violence, isolated minors, women and minors in prison and migrant victims of trafficking networks.
Thus, following her various experiences in Rwanda, Spain, Morocco, Afghanistan and the DRC, she has been able to develop innovative interventions aimed at universal access to health using a strongly community-based approach to the restoration of individual and collective rights and dignity. Currently she is the coordinator of the MDM BE mission in the Democratic Republic of Congo since 2018.