Making quality health products accessible to all. Towards an Africa-EU partnership in global health
17/02/2022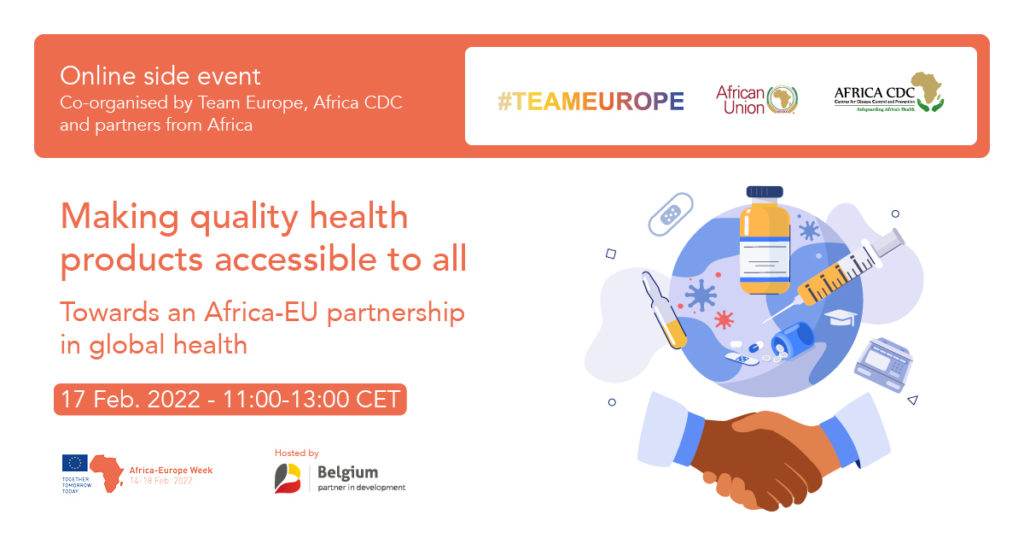 The Belgian development cooperation is hosting a side-event on equitable access to quality health products in the margins of the Africa – Europe week, on 17/02/2022 at 11 AM CET.
This is a co-organisaton with Germany, France, the European Commission and Africa CDC: "Making quality health products accessible to all. Towards an Africa-EU partnership in global health."
This event is fully coherent with the BE DC commitment on equitable access & quality assurance, as well as the work with regard to local production of vaccines and health products in Senegal, Rwanda and South Africa.
More information on and to watch the event, visit https://app.swapcard.com/…/planning/UGxhbm5pbmdfNzk4MDM1 . There is no need to log in on the platform to follow the event.