Webinar 'Introduction to causal loop diagramming'
08/02/2021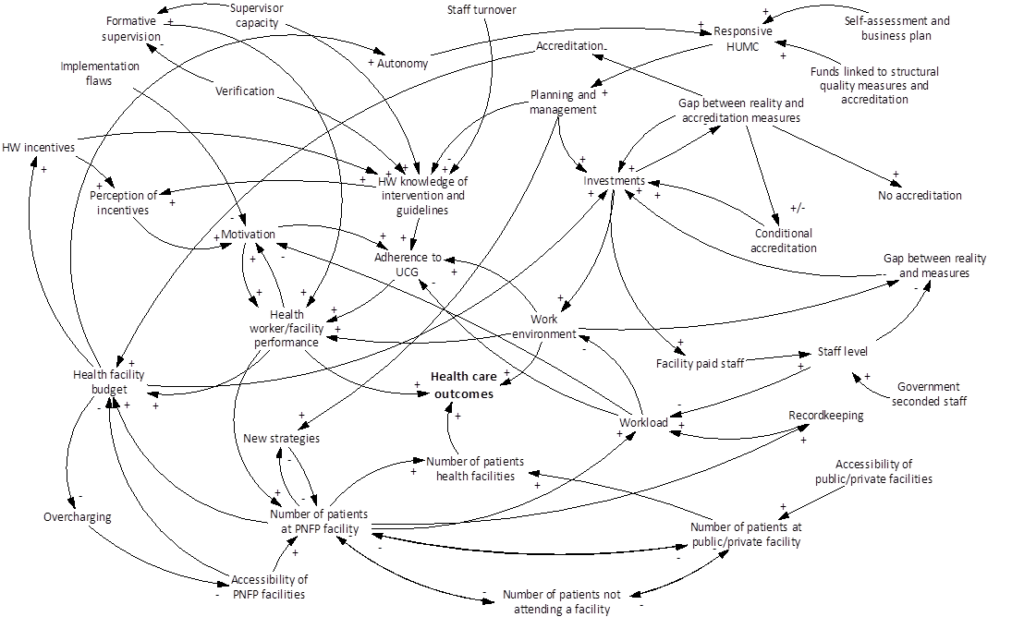 When: 8 February, 2 – 3:30 pm
Causal loop diagramming is a tool used within systems thinking and is increasingly used in published articles to depict causal relations and/or program theories.
During the webinar, we will look into how to interpret causal loop diagrams and how to create them using the Vensim software program. Below you may find an example of a causal loop diagram to show why it may be important to understand how to interpret them.
Join the webinar via this link.
Contact persons: