Poor quality medicines on the programme at ECTMIH, Belgium
12/10/2017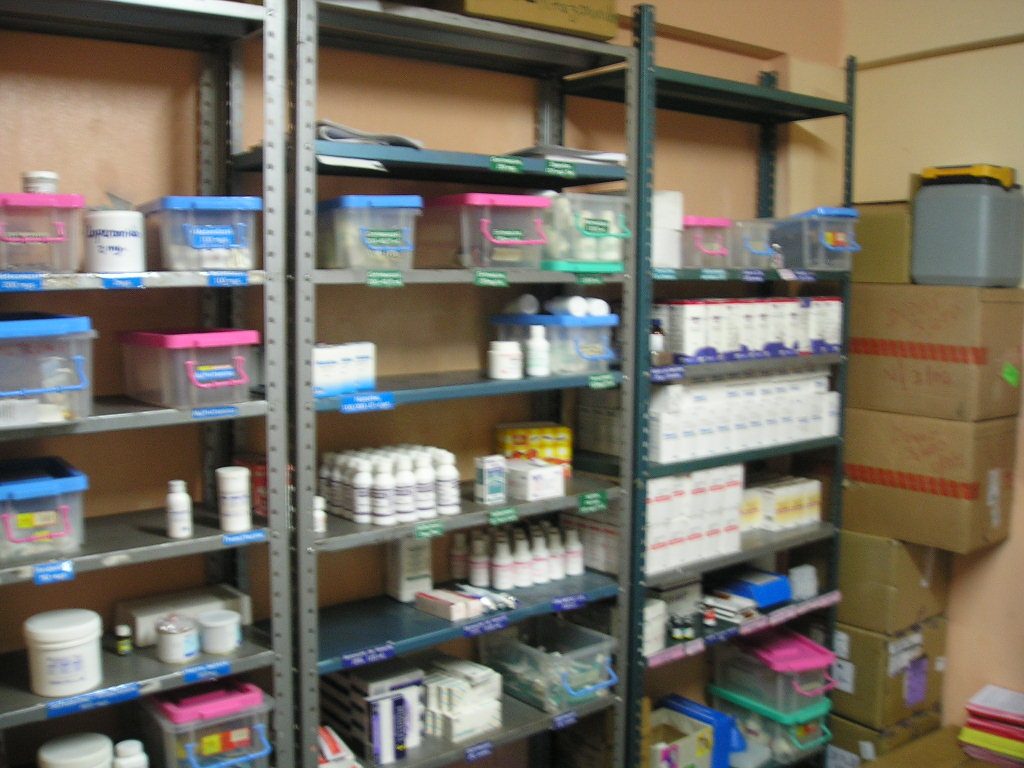 The Be-cause health and IDDO Medicines Quality teams will be addressing the issue of poor quality medicines at the forthcoming European Congress on Tropical Medicine and International Health (ECTMIH) in Antwerp, Belgium.
The production and distribution of medicines has become a global trade, and yet the market is characterised by multiple standards and a variety of regulatory systems worldwide. This puts all of us at risk of receiving poor quality medicines, and is particularly problematic for patients in low- and middle-income countries where poor quality medicines are disproportionately present.
Dr Raffaella Ravinetto, senior researcher at the ITM Public Health Department and chair of the Be-cause health Medicines Working Group, said: "Despite an increasing awareness of the problem of poor quality medicines, the divide in pharmaceutical quality between the North and the South remains insufficiently addressed. We need to advocate for universal access to quality-assured medicines, and encourage cooperation between all of those involved – clinicians, regulators, international organizations, journalists, purchasers, prescribers, programme managers, policy makers, public health actors, communications specialists, and the patients."
Prof Paul Newton, Head of the IDDO Medicine Quality Group, added: "We hope that the discussion at ECTMIH will encourage people to debate solutions for this significant problem. Those who attend the symposium will have the opportunity to hear from highly-qualified speakers from a diversity of sectors including public health research, analytical laboratories, regulatory authorities, and the WHO Prequalification Team."
Medicine quality issues will be addressed in a variety of sessions at ECTMIH including a symposium organised by Be-cause health and IDDO, chaired by professor Hans Hogerzeil, as well as a session on 'Drugs, Diagnostics & Supplies', chaired by Deus Mubangizi of the WHO Prequalification Team, and Raffaella Ravinetto.
Prof Newton will also be co-chairing a symposium on 'Lasers, Rays and Dyes: Tools and Initiatives in the Fight against Substandard and Falsified Medicines' at the American Society of Tropical Medicine & Hygiene Annual Meeting in Baltimore, USA, on 9 November from 8-9.45am.
Please see below for further details of medicine quality sessions at ECTMIH 2017.
Wednesday 18 October
8.30-10.00 Plenary Talks
Access to new and expensive essential medicines, as part of universal health coverage – Hans V. Hogerzeil, University Medical Centre, Groningen, The Netherlands
10.30-12.00 Symposium
Poor Quality Medicines: A Hidden Threat to Health Systems and International Health
Quality of artemisinin combination therapies in Sub-Saharan Africa and Cambodia, assessed using laboratory analytical techniques – Harpakash Kaur, London School of Hygiene & Tropical Medicine
Medicine quality screening devices – Many devils in the details – Paul Newton, Infectious Diseases Data Observatory, University of Oxford, UK, and LOMWRU, Laos
Poor quality-medicines: The regulatory challenges in Sub-Saharan Africa – Fred Siyoi, Kenyan Pharmacy and Poisons Board
Poor quality-medicines: A perspective from the WHO Prequalification Team – Deus Mubangizi
13:30-15:00 Symposium 
Drugs, Diagnostics & Supplies – Chairs: Deus Mubangizi and Raffaella Ravinetto
The quality of artemether-lumefantrine combination and characteristics of pharmacies in the Periurban areas of Kinshasa
Mavungu Landu D.J., Liégeois S., Manzambi Kuwekita J., Mbinze J., Mavungu Nsiona J., Hubert P., Michel B., Reginster J.Y., Frédérich M., Marini Djang 'Eing' A.R.
The impact of local private distributors on quality of medicines available in non African low- and middle-income countries
Van Assche K., Nebot Giralt A., Caudron J.M., Ravinetto R.
How the quality strategy can tackle the challenges of procuring medicines in weak regulatory environments: The experience of a sub-Saharan African Procurement Centre
Singh Lotay P., De Santi O., Ravinetto R.
A health system perspective to improving pharmaceutical supply: Lessons from Zimbabwe
Carasso K.B., Naylor M., Ngwaru T., Caffrey M., Witter S.
Find out about all of our presentations at forthcoming international conferences on the WWARN website and on the Be-cause health website.