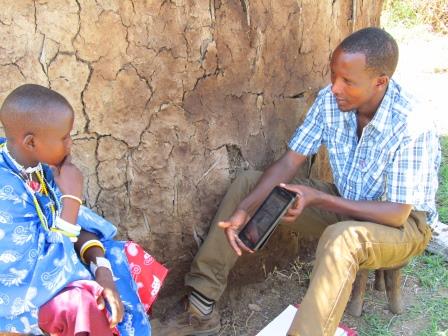 Au sein de Be-cause health, la réflexion et les échanges sur la digitalisation ont officiellement commencé avec la conférence "Health 2.0: Are we ready to go digital?" en 2016. Ensuite, des ateliers de suivi ou "E-Health for Development Academies" ont été organisés afin d'étudier des applications digitales et des 'outils' concrets développés par des universités, des centres de recherche et des firmes privées.
Pendant la conférence de 2016, plus de 120 participants ont partagé des interventions et des idées innovantes de plusieurs pays d'Afrique subsaharienne comme le Bénin, le Sénégal, le Burundi, la RDC et le Burkina. La conférence a rendu les recommandations suivantes :
Les investissements digitaux futurs devraient être alignés avec les valeurs et la vision que Be-cause health a sur les systèmes de santé : Ils doivent être inclusifs et contribuer à l'accès équitable pour tous les usagers des services de santé de qualité.
Les bonnes pratiques identifiées par d'autres communautés et coalitions qui se sont déjà engagées dans un développement inclusif de l'E-health dans les pays à faibles revenus, doivent être promues. Par exemple :

par la participation active des utilisateurs finaux dans toutes les phases de la conception et de l'implémentation des solutions "E-Health",
il ne peut pas être question d' 'applications silos' – les applications doivent avoir comme but de faire partie des plateformes (intégrées) d'information aux niveaux plus larges nationaux et régionaux.

Développer un écosystème supportant : Il faut lier la Coopération au Développement à l'Agenda Digital, en Belgique comme au 'Sud', renforcer les communautés d'acteurs digitaux dans la construction de projets e-health, dans les investissements, la formation et le développement des capacités.
le Monitoring et l'Apprentissage : Nous avons besoin de l'évidence scientifique sur l'efficacité et la rentabilité et d'un agenda approprié pour la recherche sur la mise en œuvre (pourquoi quelque chose fonctionne ou pas, comment et pour qui cela fonctionne,…).
Des ateliers futurs seront organisés pour étudier les obstacles opérationnels et la durabilité des interventions de digitalisation, l'impact potentiel sur la qualité des services de santé et les défis en rapport avec le développement des capacités en ICT. A partir d'une présentation de chaque outil, les participants ont l'opportunité d'approfondir leurs connaissances et de partager les expériences pratiques des principaux développeurs et des utilisateurs.

PLUS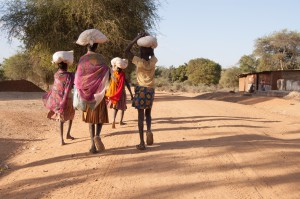 09/06
2016
Présentations Séminaire Digitalisation
Les présentations de notre séminaire " Santé 2.0: Attraperons-nous le train numérique ? " sont maintenant disponibles. Vous pouvez aussi lire les recommendations pour le gouvernement ici.


Documents de référence
Presentations E-Health Academy 26 March 2021
Presentations from the E-Health Academy of 11 December 2020
Presentations from the E-Health Academy of 28 August 2020
Presentations from the E-Health Academy of 15 April 2020
Tools & presentations from the digital health academy of 13 December 2018
Tools presented during digital health academy of 29 June 2017
Composition & membres
Coordinateur
Stefaan Van Bastelaere
Enabel
Les ateliers assemblent des représentants d'Enabel - l'Agence de Développement Belge, Médecins sans Frontières, Médecins du Monde, Médecins sans Vacances, l'Institut de Médecine Tropicale, AEDES, Blue Square, Flow Pilots, Savics, Philips Healthcare Africa, VUB, ULB Coopération, et un nombre de membres individuels de Be-cause health.