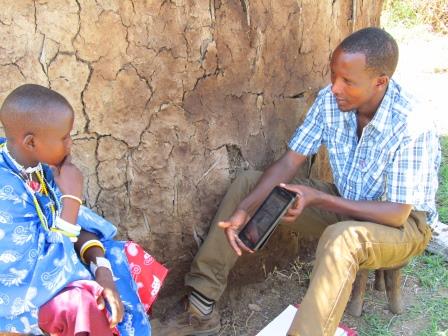 In 2016 startte Be-cause health voor het brede publiek met de reflectie en met uitwisselingen over digitalisering met de conferentie Health 2.0: Are we ready to go digital?. Nadien werden er ter opvolging workshops of de "E-Health for Development-Academy" opgestart om concrete digitale applicaties en tools, ontwikkeld door academici, onderzoekscentra en privé bedrijven van dichterbij te bestuderen,
Tijdens de conferentie van 2016 deelden meer dan 120 deelnemers innovatieve interventies en ideeën van diverse landen uit Subsaharaans Afrika zoals Benin, Senegal, Burundi, de DRC, Rwanda en Burkina Faso. De conferentie leverde de volgende aanbevelingen op:
Toekomstige digitale investeringen moeten in lijn zijn met de waarden en de visie die Be-cause health heeft op gezondheidssystemen: ze moeten inclusief zijn en bijdragen aan gelijke toegang voor alle gebruikers van kwalitatieve gezondheidsdiensten.
Goede ervaringen promoten die werden geïdentificeerd door andere gemeenschappen en coalities die al geëngageerd zijn voor een inclusieve ontwikkeling van E-Health in MOL Bv:

via actieve deelname van de eindgebruikers in het conceptualiseren en implementeren van de e-health oplossing,
het mogen geen 'silo' applicaties zijn, ze moeten erop gericht zijn deel uit te maken van (geïntegreerde) bredere nationale en regionale gezondheidsinformatieplatformen.

Een ondersteunend ecosysteem creëren: de agenda's van Ontwikkelingssamenwerking en de Digitale Agenda op elkaar afstemmen, zowel in België als in de 'Global South', gemeenschappen van digitale actoren versterken -> e-health projecten, investeringen, vormingen en ontwikkeling van vaardigheden
Monitoring & Leren: Er is wetenschappelijke evidentie nodig van de effictiviteit en de rendabiliteit en een geschikte agenda voor implementatie-onderzoek (waarom iets werkt en waarom niet, hoe het werkt, voor wie het werkt, …).
Toekomstige workshops willen verder ingaan op operationele hindernissen, de duurzaamheid van e-health interventies, de potentiële impact van kwaliteit van zorgdiensten en uitdagingen betreffende ICT-capaciteitsversterking. Aan de hand van een korte presentatie van elke applicatie krijgen deelnemers de mogelijkheid om verdiepende kennis en praktische ervaringen te verwerven van leidende ontwikkelaars zowel als van eindgebruikers van elk van de applicaties.

MEER
aankomende events
afgelopen events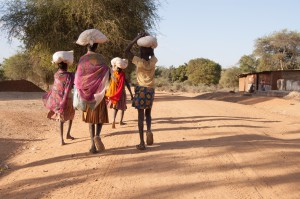 09/06
2016
Presentaties Seminarie Digitalisering
De presentaties van het seminarie "Health 2.0: Are we ready to go digital" zijn nu beschikbaar. Ook onze aanbevelingen aan de overheid vindt u hier terug.


Referentie documenten
Presentations e-Health Academy 26 March 2021
Presentations from the e-Health Academy of 11 December 2020
Presentations from the E-Health Academy of 28 August 2020
Presentations from the E-Health Academy of 15 April 2020
Tools & presentations from the digital health academy of 13 December 2018
Tools presented during digital health academy of 29 June 2017
Samenstelling & leden
Coördinator
Mireille Ntchagang
BlueSquare
The workshops bring together Be-cause health members and sympathizers, representatives of the Belgian Development Agency, Médecins sans frontières, Médecins du monde, Médecins sans Vacances, Institute of Tropical Medicine, AEDES, Blue Square, Flow Pilots, Savics, Philips Healthcare Africa, VUB, ULB coopération, and a number of individual member of the Be-cause health platform.