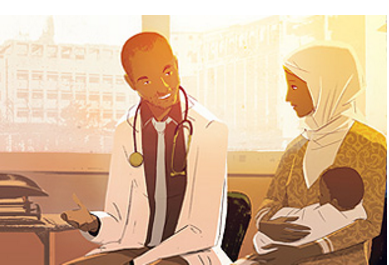 Pas sinds kort staat geestelijke gezondheid op de internationale "Global Health"-agenda als een van de vijf belangrijkste niet-overdraagbare ziekten.[1] Geestelijke gezondheidsproblemen zijn verantwoordelijk voor meer handicaps dan tuberculose, malaria, kanker, ischemische hartziekten en beroertes; de bevordering van geestelijke gezondheid en welzijn is opgenomen in SDG 3.4; geestelijke gezondheid kwam duidelijk naar voren in de politieke verklaring van enkele jaren geleden over universele toegang tot gezondheidszorg.
Psychisch ziek zijn wordt niet bekeken zoals andere ziekten. Het is niet binair (we zitten allemaal op een glijdende schaal), en er zijn geen eenvoudige interventies die alleen maar opgeschaald dienen te worden. Bovendien is "geestelijke gezondheid" een amalgaam van verschillende dingen die totaal verschillende oorzaken hebben, en op verschillende manieren voorkomen.[2] Het spectrum strekt zich uit van neurobiologische stoornissen tot niet-individuele, situatiegebonden aandoeningen en cultuurgebonden uitingen van sociaal lijden die in verschillende sociaal-culturele contexten anders worden begrepen. Er moet nog veel worden gedaan om de verschillende noden in dit domein beter in kaart te brengen: van noodhulp voor mensen die verkeren in traumatiserende situaties tot een duurzame aanpak voor patiënten met ernstige psychische aandoeningen.
Verschillende organisaties en partners die lid zijn van Be-cause health werken aan programma's voor geestelijke gezondheid in ontwikkelingslanden, wisselen praktijkervaringen en inzichten uit en streven naar een grotere betrokkenheid van collega's uit de praktijk en beleidsmakers. Be-cause health biedt een forum aan om praktijkervaringen en onderzoek over dit onderwerp uit te wisselen.
[1] Arthur Kleinman, Georgia Lockwood Estrin, Shamaila Usmani, Dan Chisholm, Patricio V Marquez, Tim G Evans, Shekhar Saxena (2016) Time for Mental Health to come out of the shadows. www.thelancet.com   Vol 387   June 4, 2016
[2] Ashok Malla, Ridha Joober, Amparo Garcia (2015) Mental illness is like any other medical illness: a critical examination of the statement and its impact on patient care and society. J Psychiatry Neurosci 2015;40(3)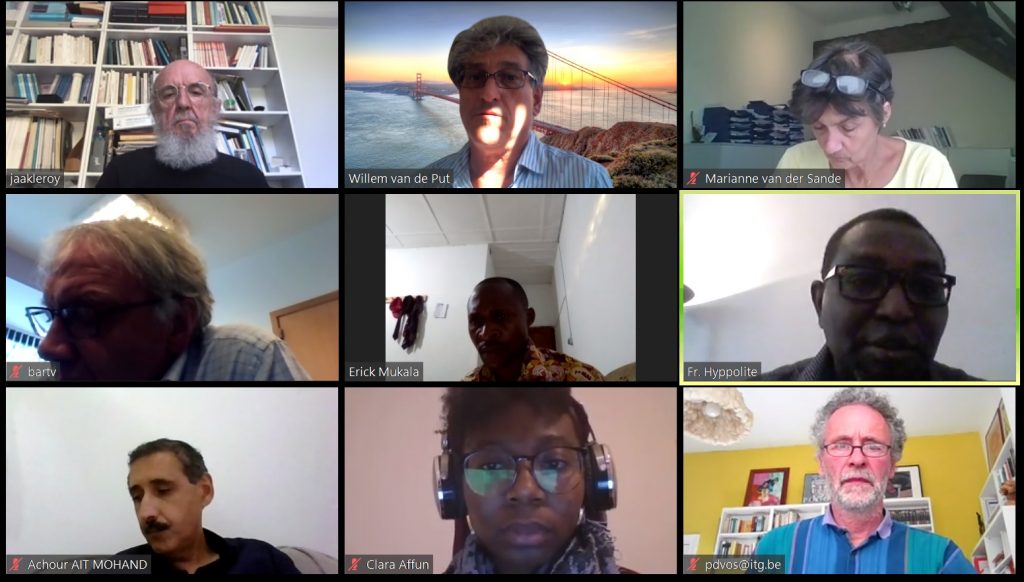 MEER
afgelopen events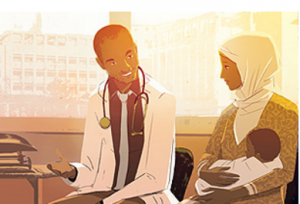 02/07
2018
Santé mentale au Rwanda – plus de 12 ans d'expérience partagée
Pendant plus de 12 ans, le docteur Achour Mohand a travaillé au sein du ministère de la santé au Rwanda pour promouvoir et renforcer les services de la santé mentale du pays. Au niveau mondial, un patient sur quatre qui visite un centre de santé a un trouble mentale, neurologique ou comportemental mais ses troubles ne seront pas détectés ni traités.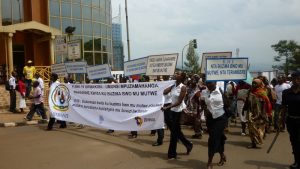 22/09
2017
Geen ontwikkeling zonder geestelijke gezondheid
April 7th, World Health Day in 2017 calls our attention to mental health. In Rwanda nearly a quarter of adult population suffers post-traumatic stress. Dr. Achour Ait Mohand of the Belgian Technical Cooperation assists since 10 years a hospital as well community-driven mental health care.


Referentie documenten

Tools

externe links